The Interactive Garbage Plate
Concept Development | User Experience
The

Interactive

Garbage Plate 
After listening to a presentation by the founder of
The Interactive News
, I got to thinking about how to present information in a more interactive and visual way, rather than just writing down or explaining a concept, that would engage users.
Ask any Rochester native and they will be quick to tell you the
Garbage Plate
is a beloved meal that has multiple ways it can be made. As a transplant to Rochester, I decided what better way to explain what a garbage plate is than to have people near and far make their own digital version?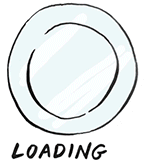 As this was a funky independent project, my collab partner Izzy and myself had a lot of freedom with the visual direction. We decided to play to more of a cartoon style that would be fun to build upon as the user goes through the process of making their custom garbage plate. Illustrations drawn by the ever-talented, Izzy Bulling. 
Once a visual direction was decided on, creating the experience in a web-based setting was the next step. We decided to create a fixed sidebar where the user goes through the steps of creation as they build their plate. The sidebar options would start at the beginning of the plate with sides - homefries, macaroni salad, french fries, and beans. Next the user would choose a protein - hamburgers, cheeseburgers, red hotdogs, white hotdogs, chicken fingers and sausage. Lastly it ends with topping the plate with a choice of the works, mustard only or ketchup only.
The user then has the option to share on social media to show what their ideal garbage plate would be, and continue on to learn the history behind the plate.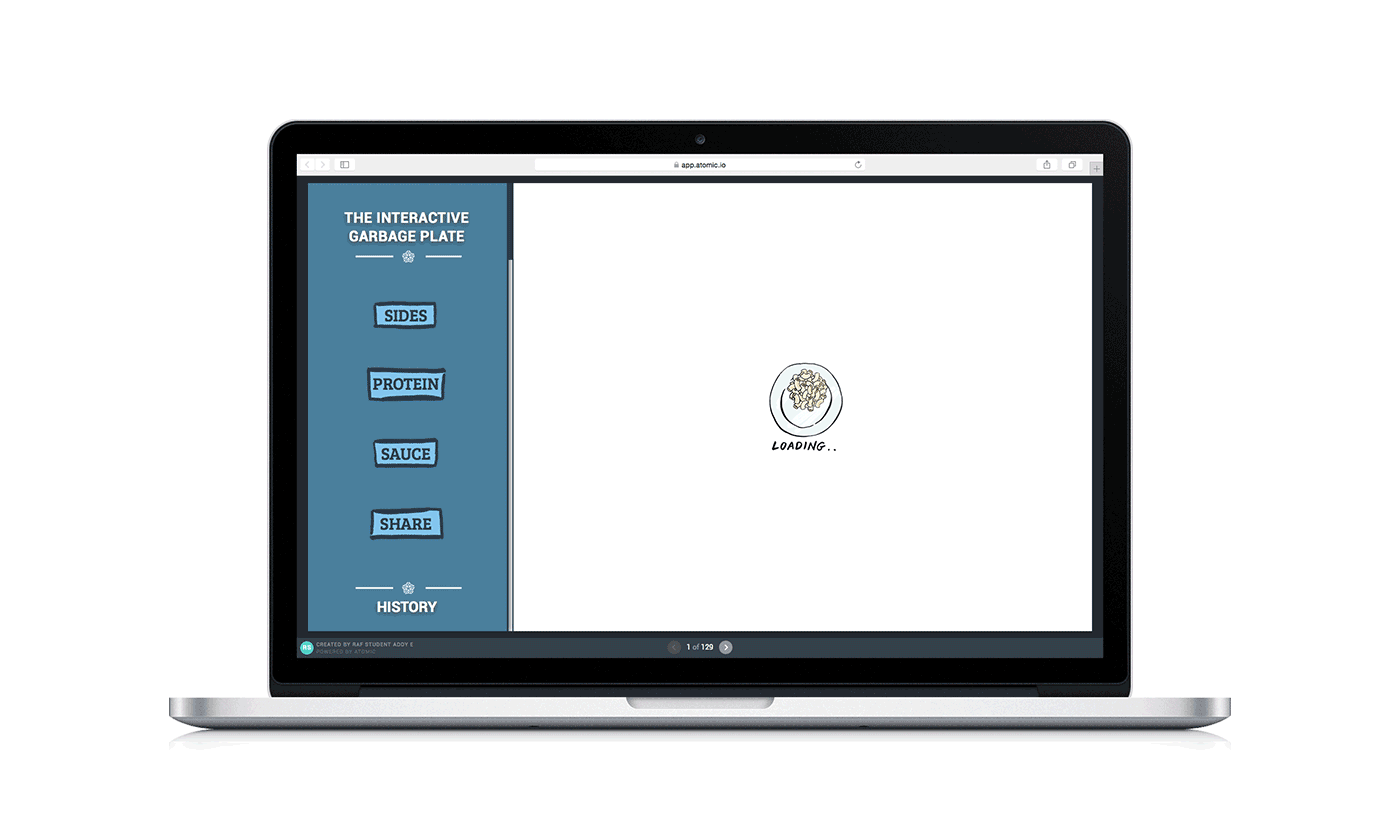 There are many restaurants located in Rochester that offer Garbage Plates under various names. While this web-based app could be kept as a fun, light-hearted informational app, there is also the opportunity for this to be used as an engaging user experience to advertise garbage plates at a specific location.
See for yourself what all the fuss is about.