Tangled Tea
Branding | Concept Development | Copywriting
Our team was tasked with creating a new
healthy drink brand in an already over-saturated market.
So we dug in and found the opportunities that are available, and it paid off. 
My team was given a week and a half to research, conceptualize, and create a health drink brand that targeted 20 - 40 year olds that are health conscious. After this initial period, we presented and competed against nine other teams who created their own health drinks.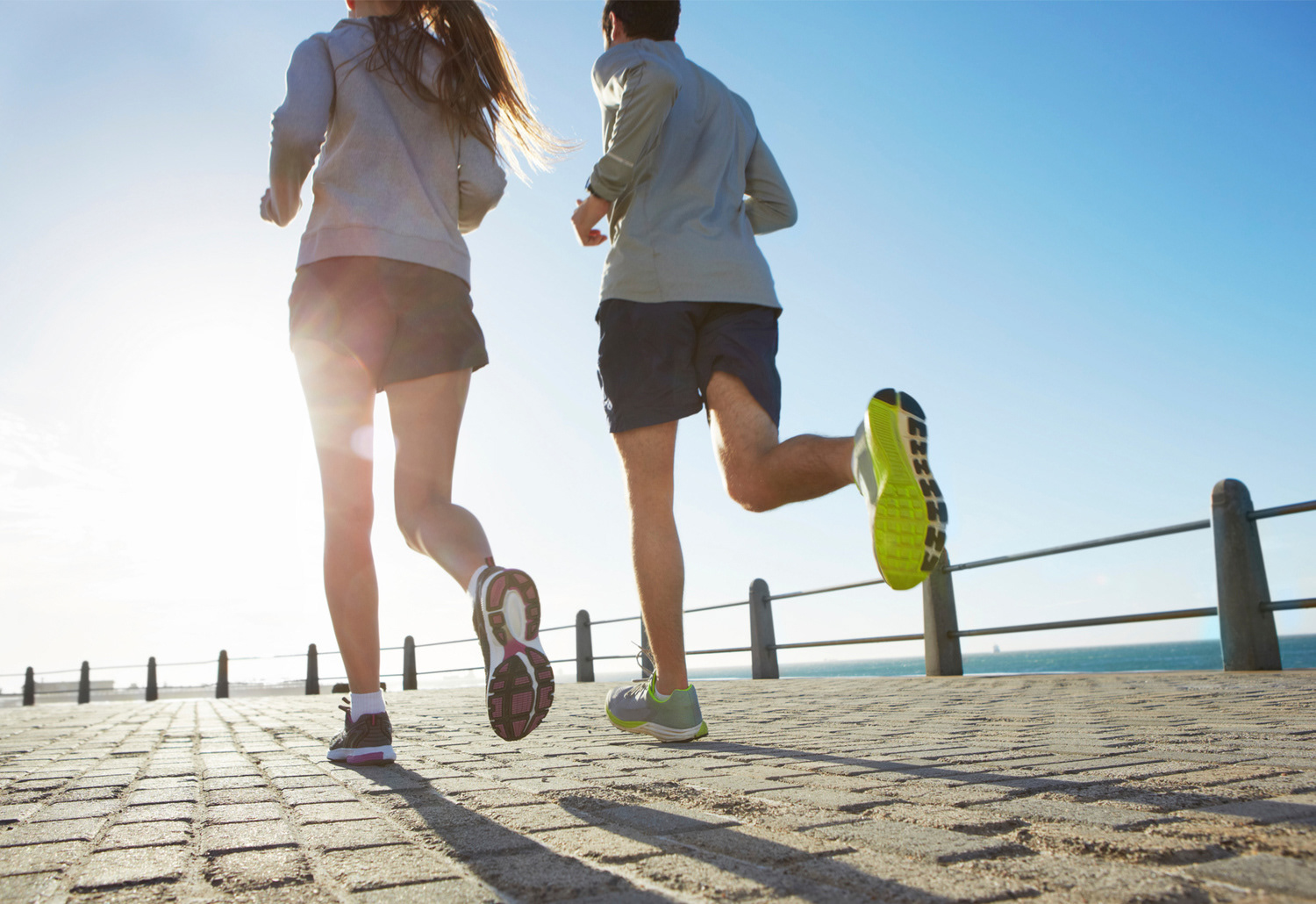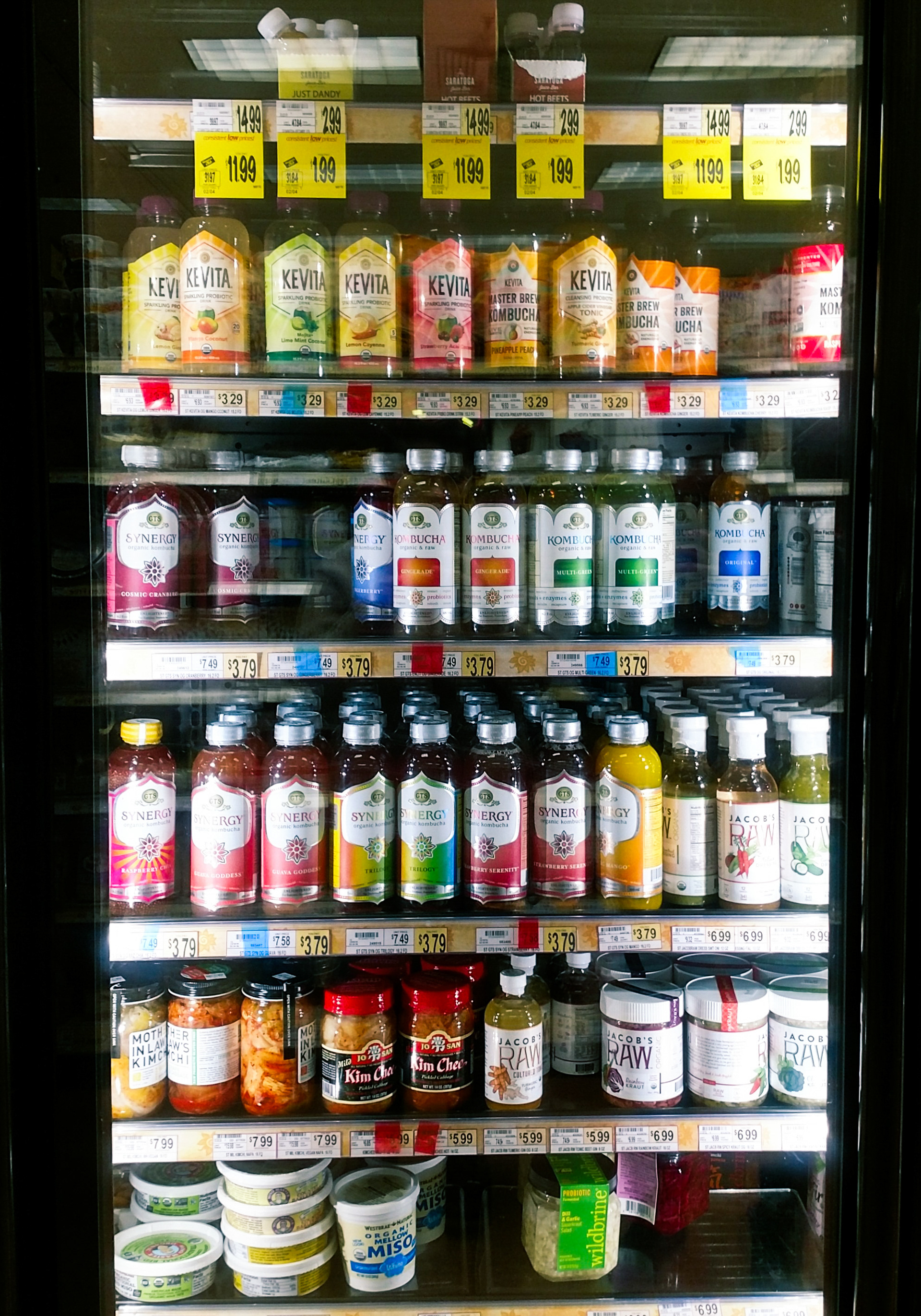 Our brand was rooted in the research we did. Before we put pencil to paper or a file in illustrator, we took a dive into the current category, competitors, and audience to see what we were working with and what kind of drink we wanted to brand.
What we found was that the market was flooded with teas, juices and kombucha blends that promoted their health benefits and sold at a premium price.
Our team also identified a secondary audience of 40+ year olds that are health conscious and may be interested in paying a bit more and having a bit more time to prep the healthy drink.
After finding that the audience often was willing to both shop around and pay more for what they perceived to be "healthier" for them, we decided to go with seaweed tea. You read that right - seaweed tea.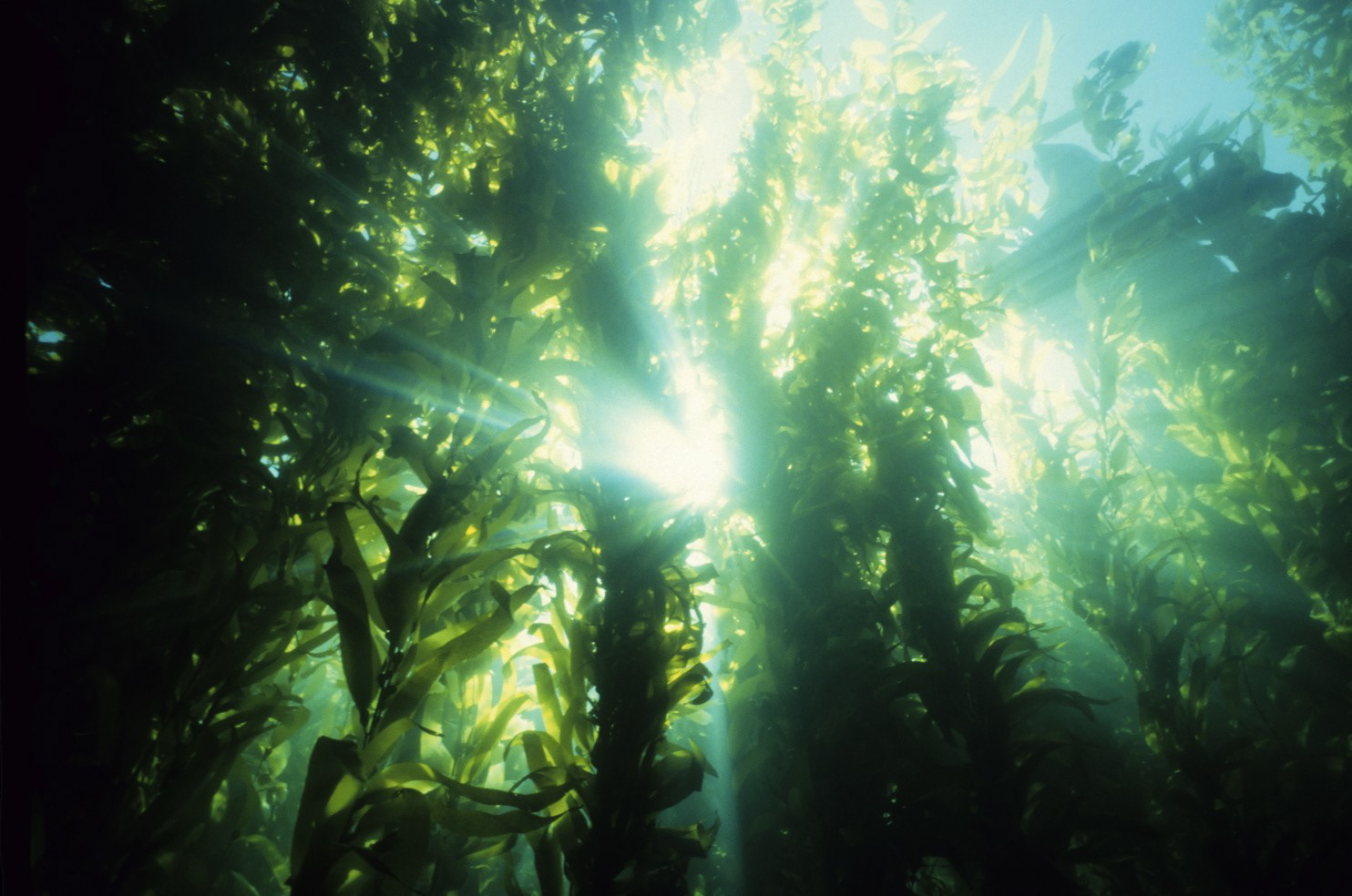 Tangled Tea is a seaweed tea brand with a base of health benefits that help the digestive and immune systems. Various ingredients are also added into each flavor to give an additional health benefit depending on the flavor.

We wanted to brand to have a more authentic, rough look to it that contrasted with the clean "copy first" label and packaging we were going for. The brush-like logo being boxed in helped to ground the design.
As it can be seen from our tagline "Don't get your tea bags in a bunch", we went with a light-hearted and funny approach to selling the Tangled Tea brand. We understood that seaweed in a drink can be a little off-putting at first and focused on making our copy as appealing and witty as possible.

We had five flavors we created and they can be read about below.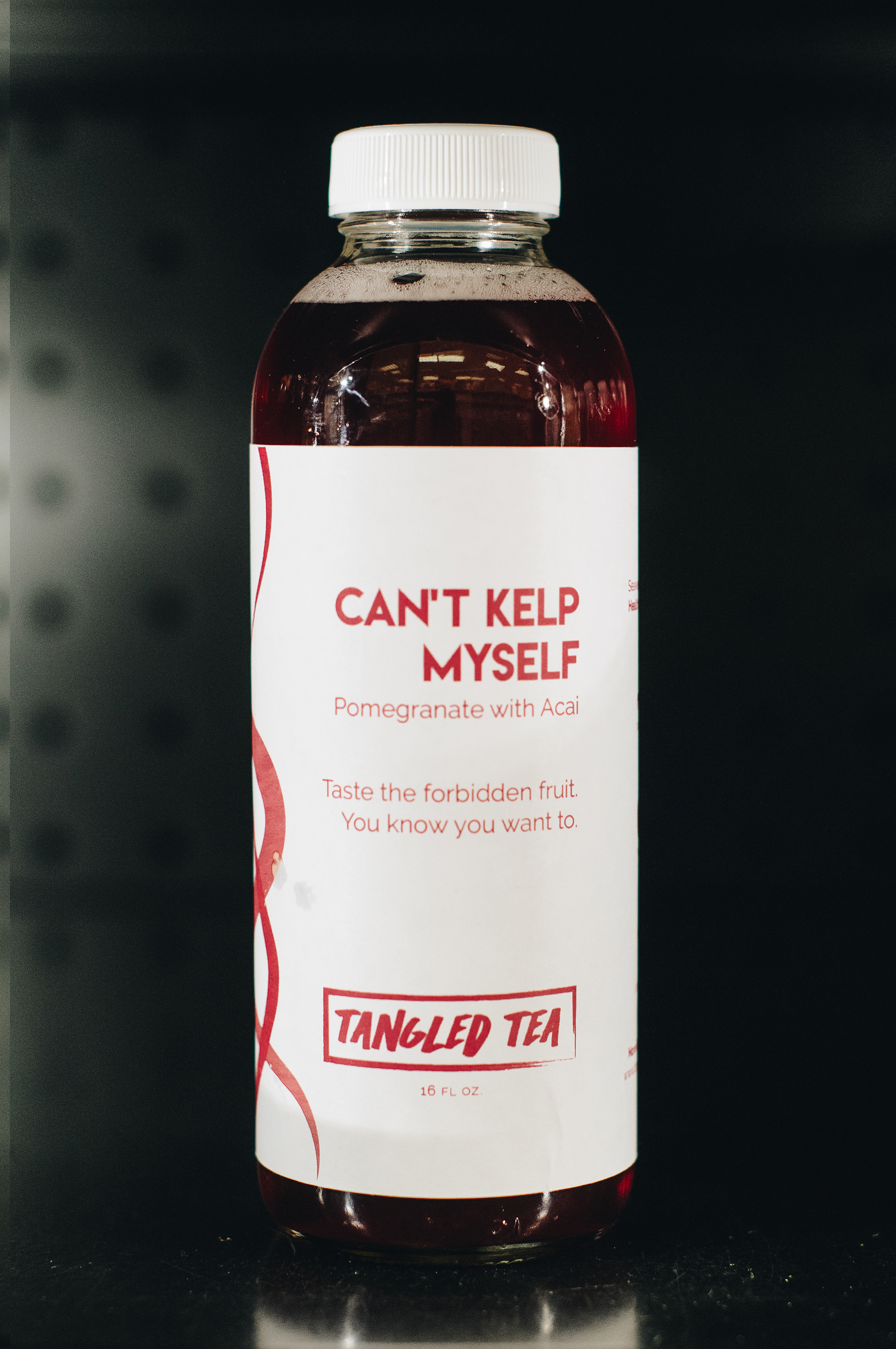 Can't Kelp Myself - Pomegranate with Acai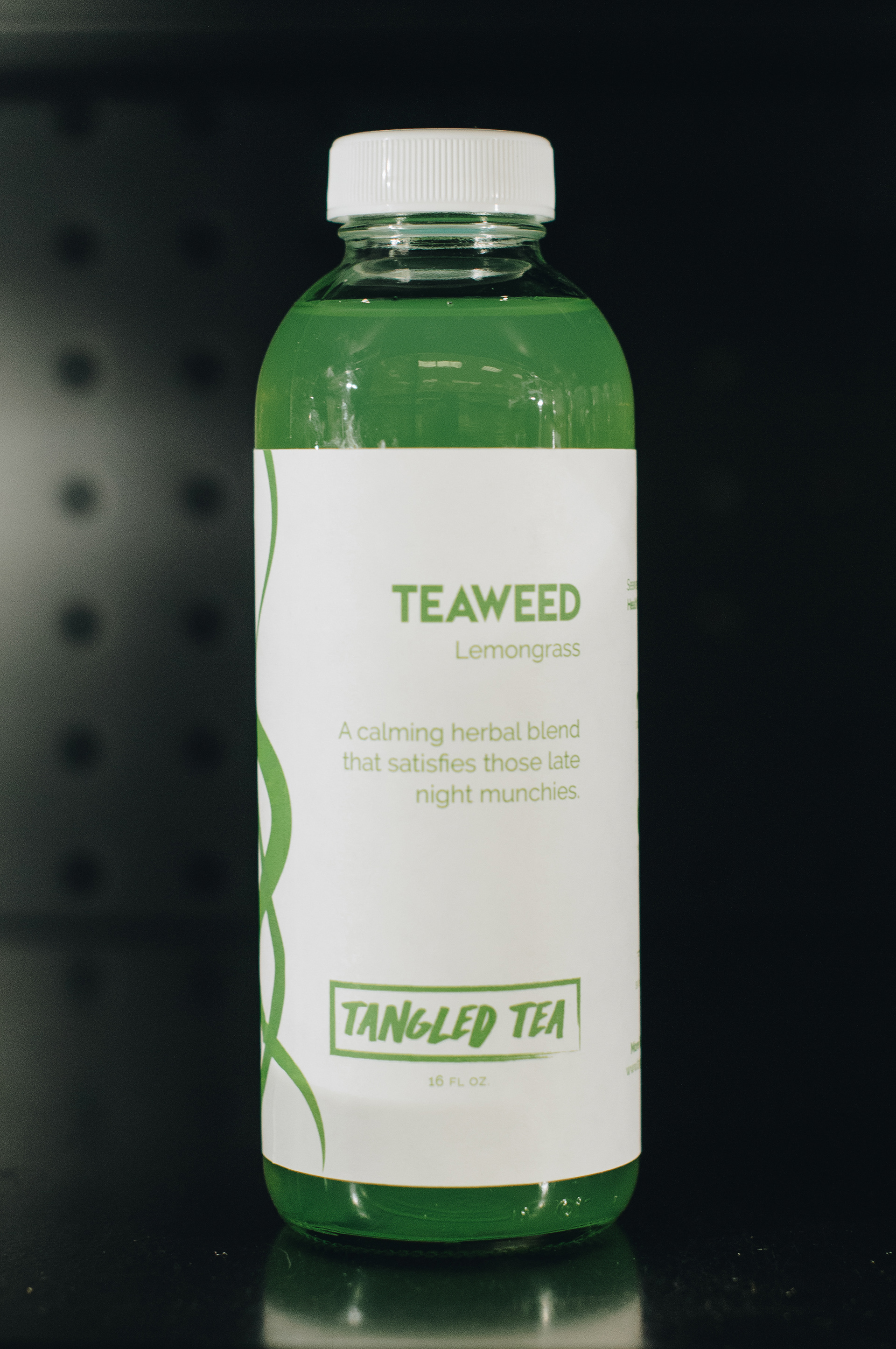 Teaweed -  Lemongrass Flavor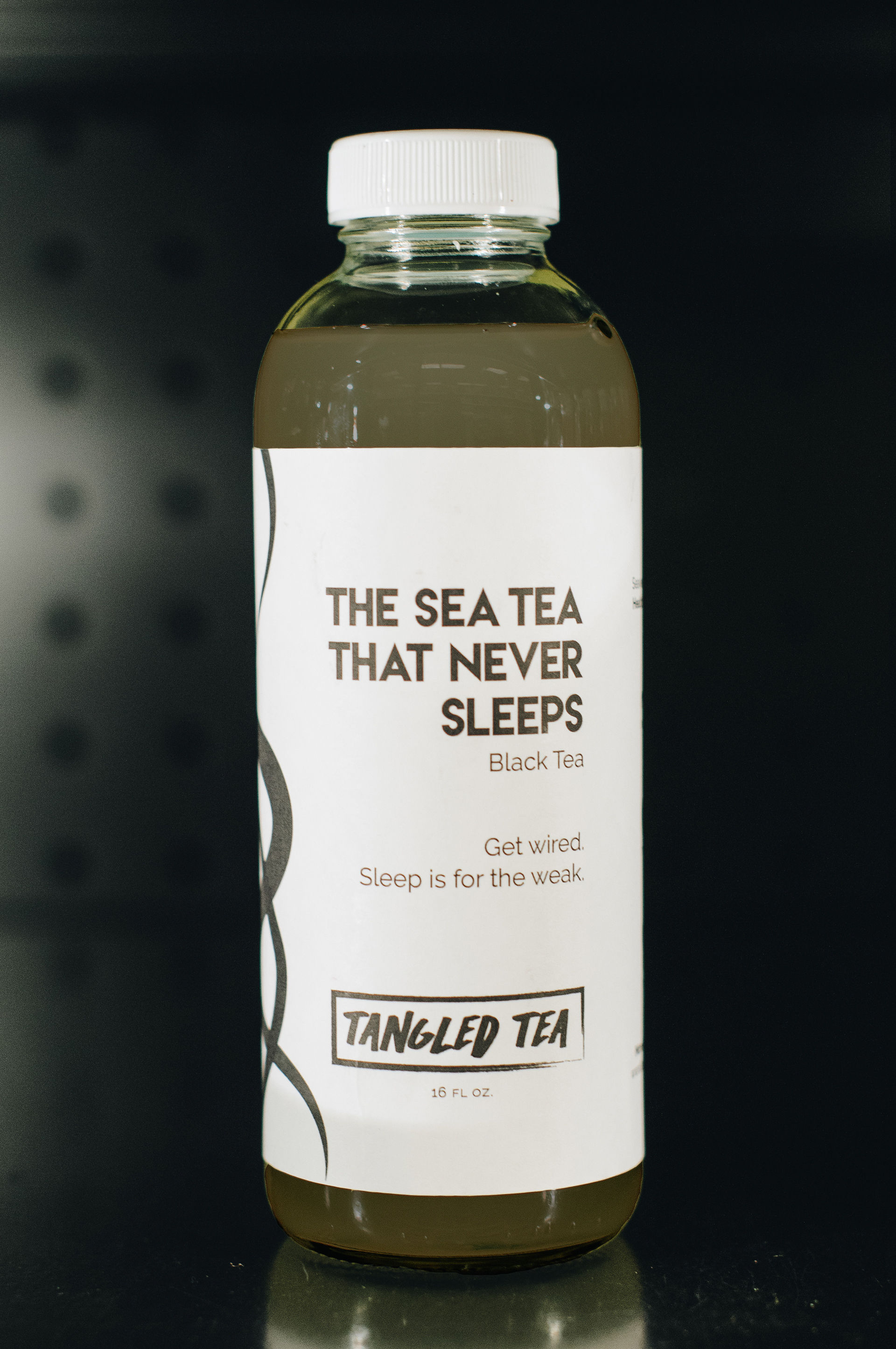 The Sea Tea That Never Sleeps - Black Tea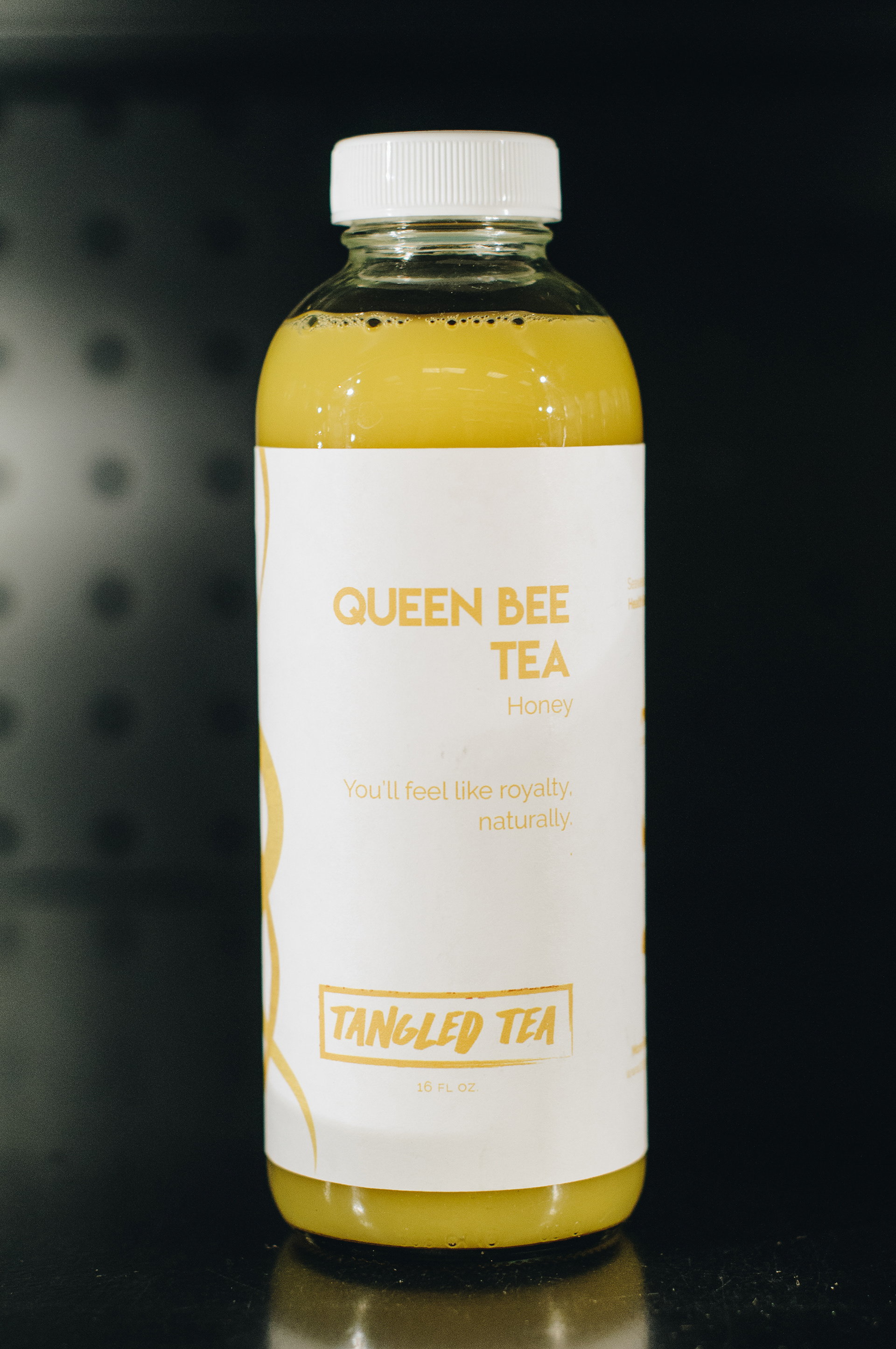 Queen Bee Tea - Honey flavor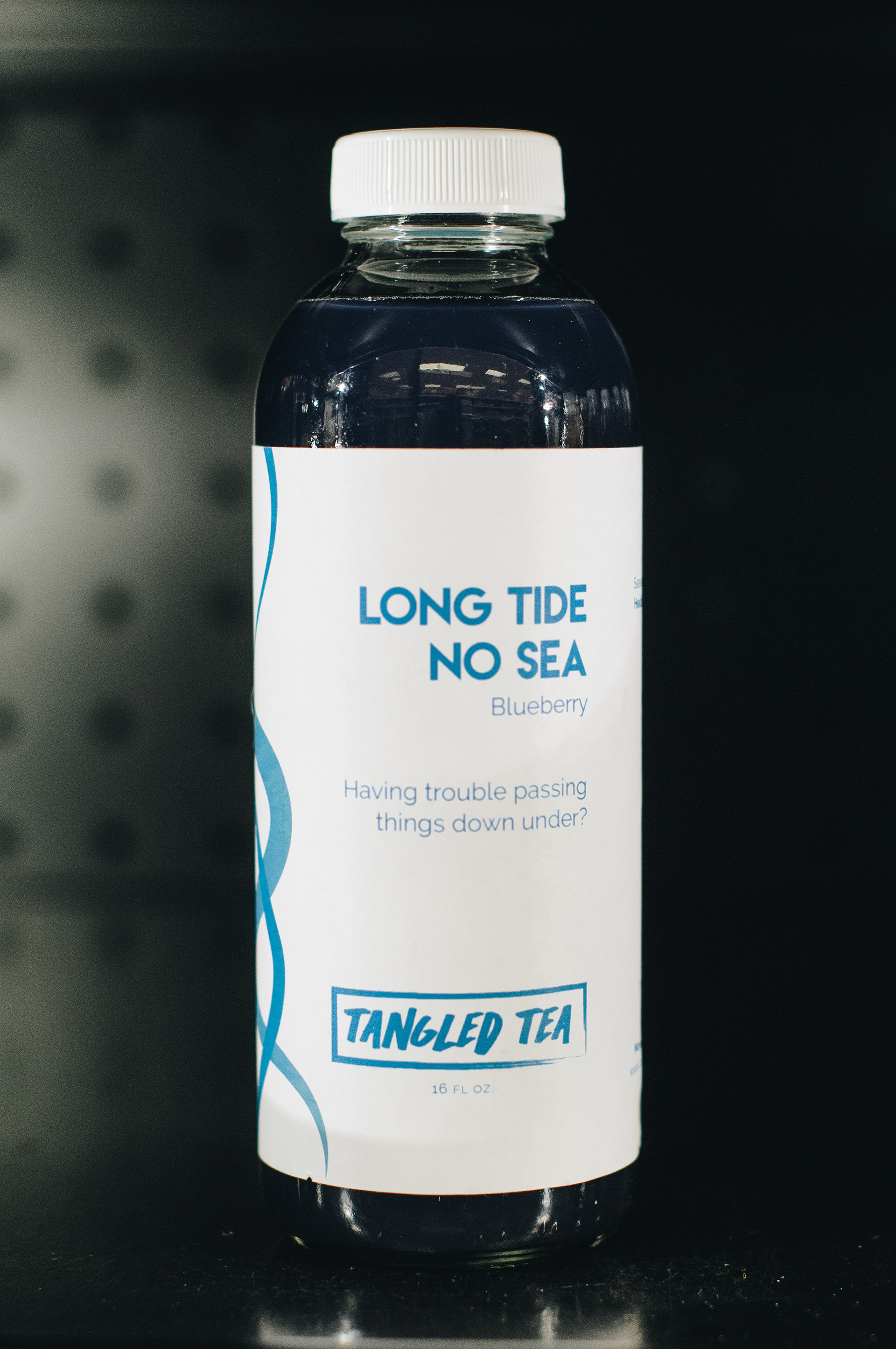 Long Tide, No Sea - Blueberry flavor (natural laxative benefit)
For the secondary audience we identified, we realized that there was an opportunity to sell to an audience that may have a little more time to make the tea and could also justify the higher price point for premium tea bags.  
We kept with the punny names, but went for more traditional and easily recognizable names for the tea bags.